Embroid-R-Print Onesie Xmas Promotion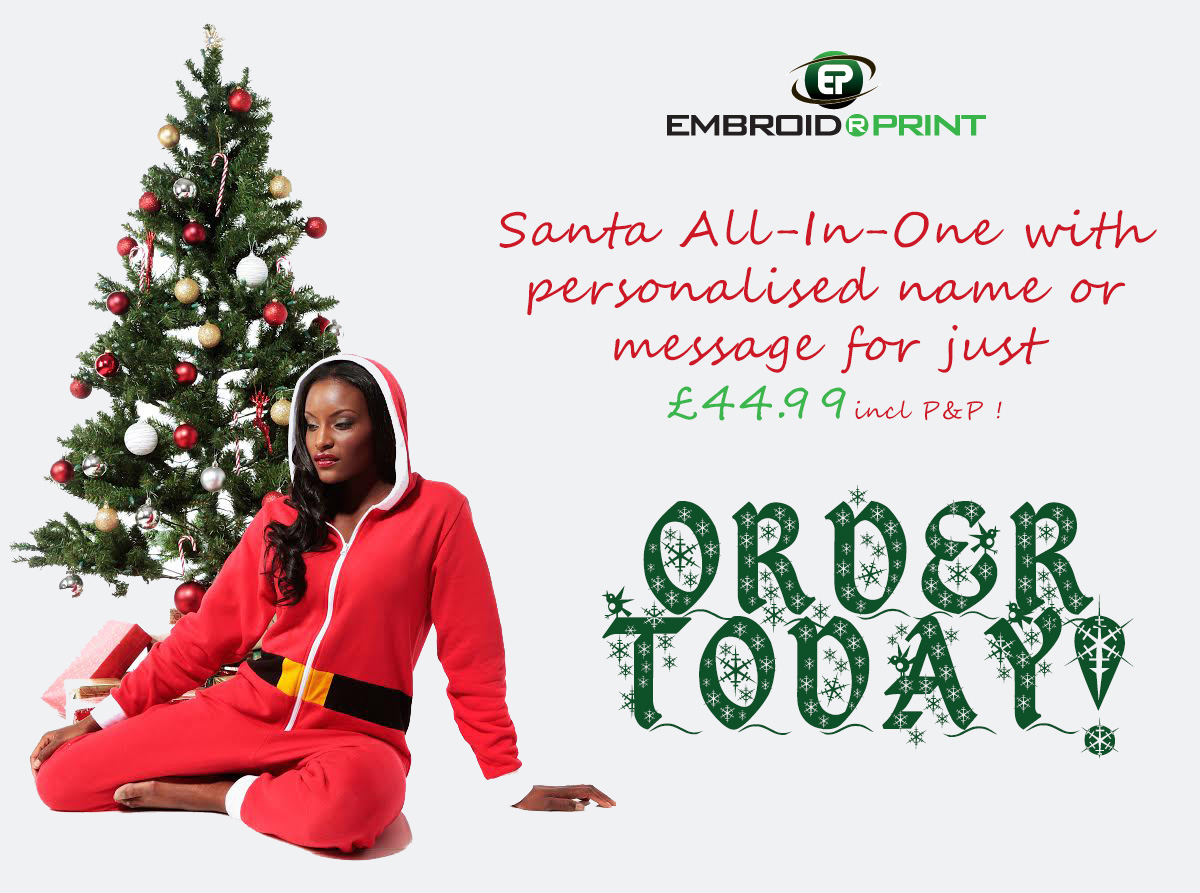 The perfect Christmas gift for the lady
allow herself to lounge and relax in the comfortable Santa All-In-One with personalised name or message for £44.99 including P&P.
Available in a range of sizes XS – 32″, S/M – 36/38″, L/XL – 40/42″, XXL – 46″ .
Orders received by Thursday 12th December will be delivered in time for Christmas..